A Twitter "wall", plywood that involves life as a mural sculpture, clothes product of bicycle flanges and wheels or a Cubanized version of The New Yorker coexist in a collective exhibition in Havana that pays tribute from art and design to the wealthy Cuban poster tradition.
"Conexiones" (Connections), curated by Spaniard Concha Fontenla and which may be seen starting this week within the Factoría Habana Gallery, is an ambitious project that has brought together 43 contemporary artists and designers in a heterogeneous tribute to Cuban graphics that also serves to eliminate borders between different disciplines.
"Graphic, industrial design, illustration, wardrobe design, installations, every kind of artistic manifestations are linked. I actually have a tough time putting up barriers, because we already put them up in our lives and times," Fontenla told EFE.
Within the three levels of this space in the center of Old Havana, graphic works, installations, furniture, clothing, sculptures and photography will coexist until January in a dangerous bet that starts off with a tribute to the "exceptional roots" of graphic design, fruit of the posters of the Cuban Institute of Cinema Arts and Industry (ICAIC).
"All those that got here later in graphic design owe much to Antonio Fernández Reboiro, René Azcui, Ñico, Julio Eloy Mesa," said the expert.
The work of artists like Michele Miyares, who reinterprets the magazine The New Yorker in "The Havaner," or that of Erik Silva, who in a game of typography, words and geometry recreates the deities (Orishas) of Afro-Cuban Santeria, now take from those impressive posters of Cuban movies from the Nineteen Sixties and Seventies.
Sandra Pérez and Ernesto García go even further with their first collaboration which has taken to the wall, as an alternative of a poster, a sculpture of sinuous and organic forms made by molding plywood and that, in accordance with Fontenla, "makes us think that the mural has not died but may be revitalized, made interior."
"We found it interesting to create a form of sculptural tapestry, as a component that's designed to make veneers and that's flat, that suddenly becomes something that has one other dimension," said the artists, who in "Sapeli" desired to "explore the boundary between the fabric's fragility and strength."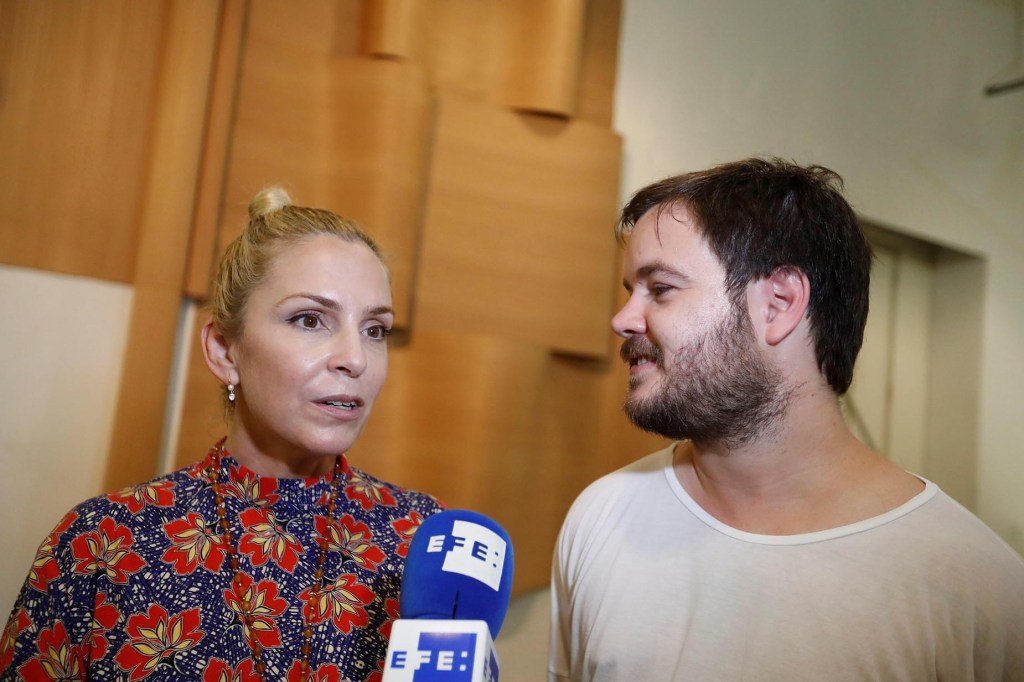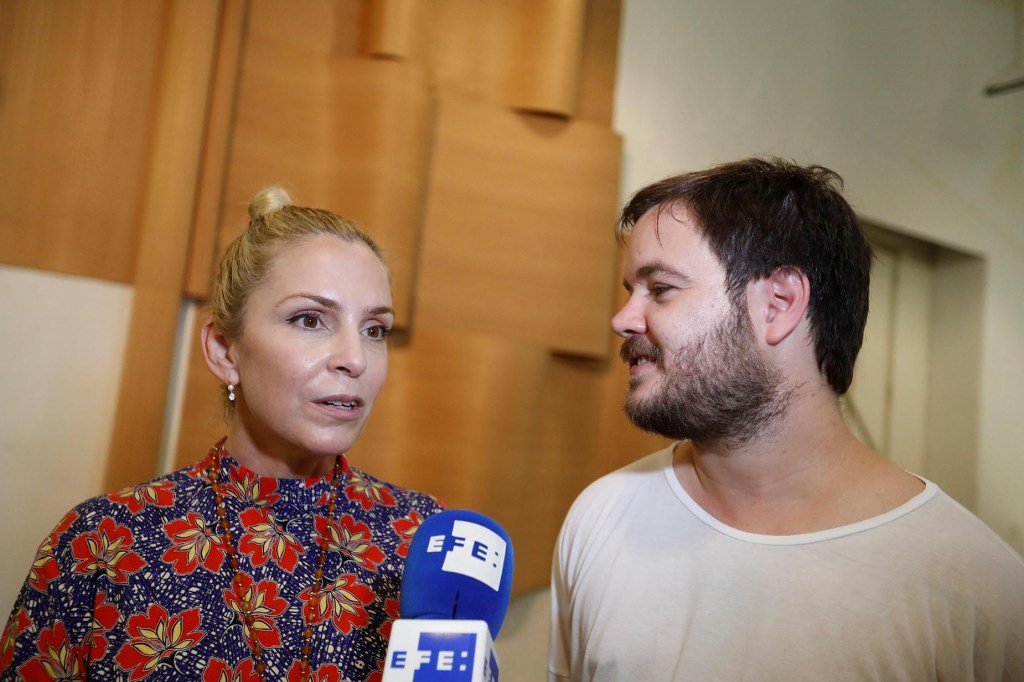 One other of the objectives of the exhibition is precisely based on the exploration of the boundaries, because in accordance with its curator, "in these meeting territories, in these disciplinary borders there's an enormously creative moment of the present plastic arts."
One other example of the connections established between the languages ​​is contributed by Arnulfo Espinosa, who as an alternative of a poster has directly intervened a gallery wall with the project "Imogination" (a pun on the Imo application that Cubans use to confer with their relatives abroad).
Stickers with blank labels or "hashtags" invite visitors to construct a Twitter "wall" in an ephemeral project that, just like the "memes," makes it possible "to chronicle" the Cuba through which the artist lives, as he commented to EFE.
Espinosa has wanted to provide the general public "that freedom of expression that folks use on the network, to which not everyone has access"―Cuba didn't have web on cell phones until lower than a 12 months ago.
The wall was immediately stuffed with slogans equivalent to "reforms," "love," "we're all Cuba" or "conjuncturalynation," an ironic reference to the energy crisis that the country goes through and that the federal government says is temporary.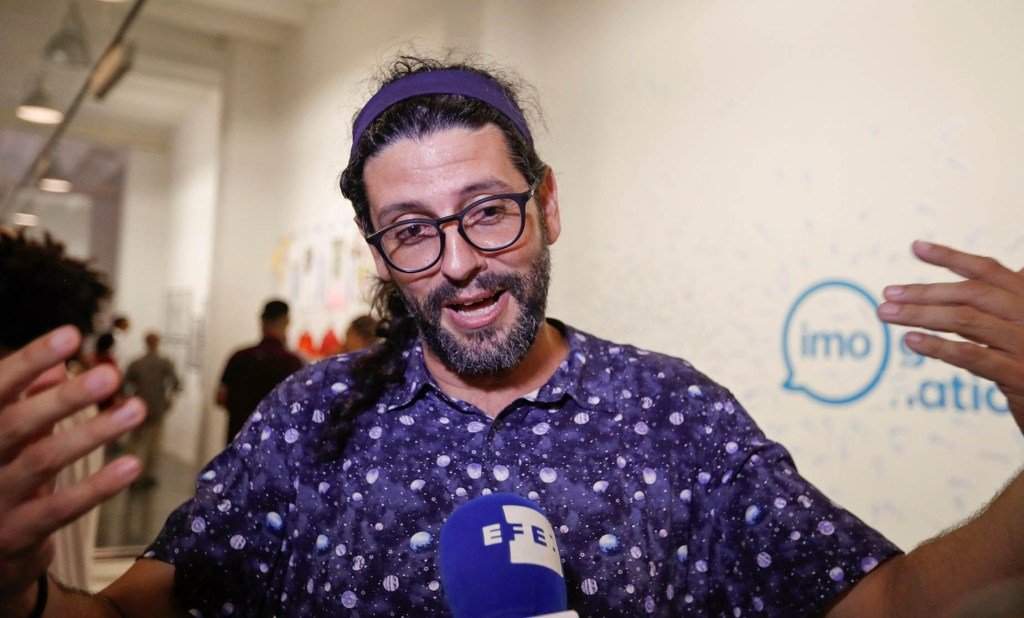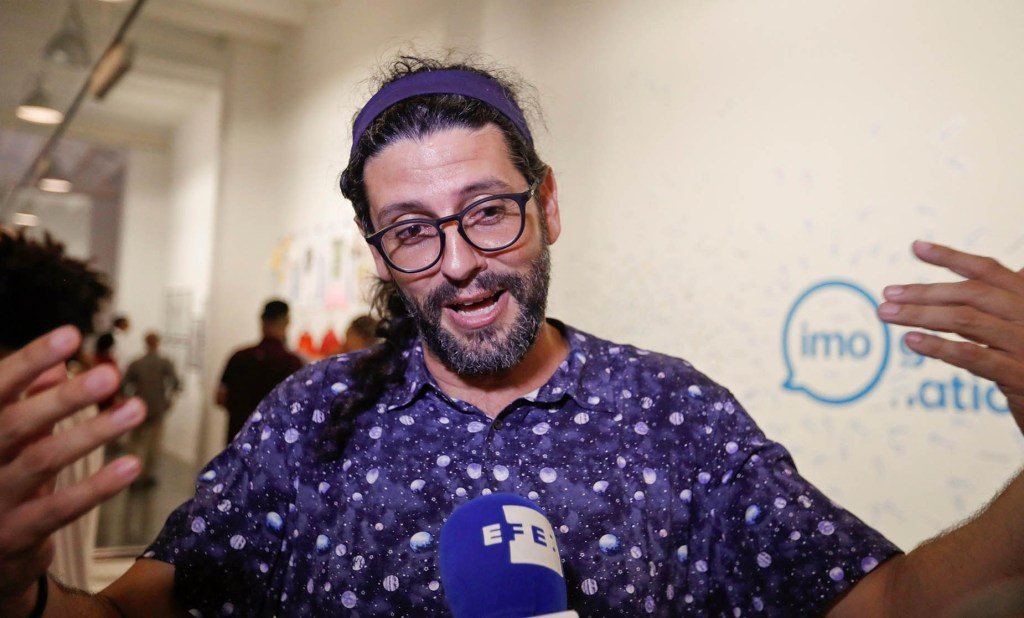 On this context of tightening of belts, this exhibition also sought to "give a bit optimism within the sector," says Concha Fontenla, who opts to have a positive outlook or, think, in good Cuban, that "what happens is for the most effective."
One other Cuban premise, that of benefiting from things, is illustrated by the wardrobes designed by Sandra de Huelbes, with one of the crucial striking proposals of the exhibition: suits made with the rubber from bicycle wheels, cables connected by flanges or plastic mesh.
Nor does the burning issue of migration escape from the scrutiny of Cuban art, addressed by Yaimel López based on his own experience in a series of delicate women's portraits through which different skin colours are outlined on the identical red background.
And so, with invisible threads, "all open, all mixed and all free," the concepts of several very different generations of artists and designers of the island are connected in a project that in itself "is an installation," adds the curator.
lorenacanto,
Lorena Cantó / EFE
(Visited 2 times, 1 visits today)