Ursula Holzwarth was born in Göppingen, Baden Württemberg, Germany. She has been a photographic laboratory employee and a promotional and stage show photographer. Between 1969 and 2006 she worked as an editor of movies, newsreels and documentaries on Stuttgart television. She has studied the Ta Ke TI Na rhythm and Korean percussion. As well as, she received quite a few plastic art courses.
Her vital curiosity and her energy haven't any limits. She undertakes every day with contagious enthusiasm. Her life, not exempt from dramas like all normal lives, is a perennial celebration.
In 2002 she traveled to Havana for the primary time, a undeniable fact that, in accordance with her words, modified her life.
Tell us the way you got began in photography and what's your link with Cuba.
The primary time I had a camera in my hands was on the age of 8, on a college tour; there I took my first shots. This was followed by a Kodak Retina, my partner for a few years.
At the moment, my photographic motives were limited to family, friends and college excursions.
I don't remember what triggered it, what I do remember well is that once I was about 17 years old, I told my father: I'm going to be a photographer! Nothing and nobody could get the thought out of my head.
Back then, women had little hope of getting decent jobs. But I used to be lucky and was capable of access knowledgeable training as a photographer within the promoting department of WMF, a manufacturer of kitchenware.
There we enjoyed loads of flexibility by way of time. So at some point the thought of taking pictures on the Stuttgart Theater occurred to me.
The primary test was within the dress rehearsal for the world premiere of the opera Antigone, with music by Carl Orff. I used to be immediately captivated by the music, fascinated by the role of Antigone and I got here along with the character while photographing.
I had never experienced such deep and moving emotions before, so I became addicted to decorate rehearsals for theater, opera, and ballet. A new world had opened up before my eyes.
Soon after, I went to work in television and have become an editor. I worked there for 38 years. I preferred documentaries, because what interested me was reaching people and looking behind the stories they told.
Already retired, I by chance became a mentor to Claudia Fernández, a Cuban media student in Stuttgart. We became friends immediately. She invited me to go to her in Havana, after her return to her place of origin. The primary visit was followed by others, during which, first, I used to tour the town and not using a camera, from Vedado towards the Malecón after which to Old Havana, through its streets and alleys. That was how I got to know the town, that strange world for me, and I began absorbing all of the impressions I could capture.
Havana won me over. It made me feel the identical emotions that I had experienced with Antigone. So at any time when I visited, it was clear that I might return.
Together with her friends and her day after day, Claudia revealed the Cuban world to me and fulfilled a few of my wishes, which the town had woke up in me. They found me a conga drum teacher who introduced me to Cuban rhythms. On the Vía Danza school I began taking dance lessons; I also had a Spanish dance teacher.…
I started to take my creativity to abstract painting, during which I used to be desirous about structures and the seek for suitable motifs. Havana is the best place for it: the town partitions are an inexhaustible source, so long as you're willing to understand them. From that moment on, my camera accompanied me on excursions around the town and I started to photograph the whole lot that I had discovered without the camera.
My colleagues were fascinated by my observations and the thought of creating a book on the topic soon arose.
With the new project underway, Mirta Peralta, a Cuban living in Stuttgart, entered the sport and introduced me to Cuban art and literature, topics that she had studied in her country. Ángel Augier's book Poesía de la ciudad de La Habana was an inexhaustible source for us.
I called the book, not yet published, The Invisible Painter of Havana. It's a compilation of my photographs of the town during which each photo is accompanied by a text by a Cuban poet.
Through the years, one other project emerged, which consists of presenting my photos on canvas, after which enlarging them with abstract painting. The works could be seen on two blogs: habanainvisible.wordpress.com, havannaulla.wordpress.com
Havana has enriched my life in some ways. Once I do something I'm enthusiastic about, I devote myself completely.
My photos are snapshots, moments; removed from claiming to be perfect, they emphasize the essential. When I need to capture a subject, I discreetly take the camera out of my fanny pack, in the identical way that I'm going around the town, as discreetly as possible.
Texts by Alejo Carpentier, comparable to El amor a la ciudad, or the novels by Leonardo Padura, with Officer Conde, and lots of others, whispered to me in regards to the wonderful world of Havana and inspired me when it got here to photographing. Once I discovered the iron bridge over the Almendares River, I naturally remembered the poem by Dulce María Loynaz, which still resonated in my soul.
In regards to the lifetime of fishers in Cuba, there's a formidable documentary, "Huir o resistir."* I had visited Casablanca and noticed the small fishers' workshops. However it was not until I had seen the film in Germany that I used to be capable of confirm, in my subsequent visits to Casablanca, the fact and harshness of the life they lead and what it means to be a fisher on the island.
Due to my two friends, Claudia and Mirta, I had the privilege of looking backstage of the town, a license that isn't granted to any stranger. My Havana is the rating of a symphony: the people, the history, the architecture, the literature and the poetry; music, dance, rhythm, and rather more.
Conclusion 1
Havana is for me like an in depth friend: when things go well for her, I rejoice; when things go bad, I suffer and cry together with her. It might sound strange, but no other city has touched my soul so deeply.
Conclusion 2
My photos are details that reflect the history of Havana. Thus I got here to the topic of memories, which I actually have addressed with such intensity. In doing so, I rediscovered my very own history through the eyes of a foreign culture.
Show us and comment on a few of your photos.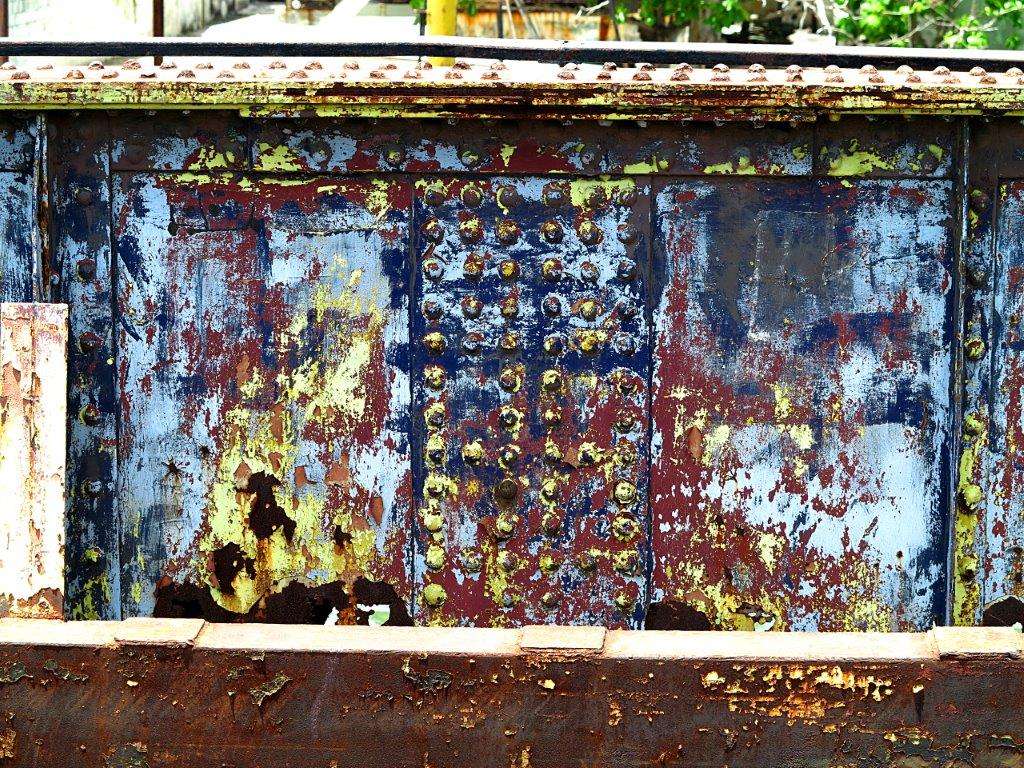 I discovered this beautiful gallery of nature on one among my every day bus trips from Old Havana to the Chévere club, on one among the banks of the Almendares. In those years I used to be participating within the Vía Danza courses.
During my movements by automotive or bus, I all the time kept my eyes wide open, in order to not miss details of the town. That is how I discovered, irrespective of where I used to be, small treasures of Havana that only a few see.
Sunday mornings are very quiet, so at some point I began walking from my friend Claudia's house to the bridge to photograph it. Each iron plate is an abstract murals, and none resembles the opposite. Time has left very visible traces on them, something that has deeply moved me.
I kept those photos for years and waited for the correct moment to indicate a part of them. It took me ten years to take them to canvas. So each time I paint, the town comes back to my mind. My stay in Havana and the town itself all the time remain alive in my memory.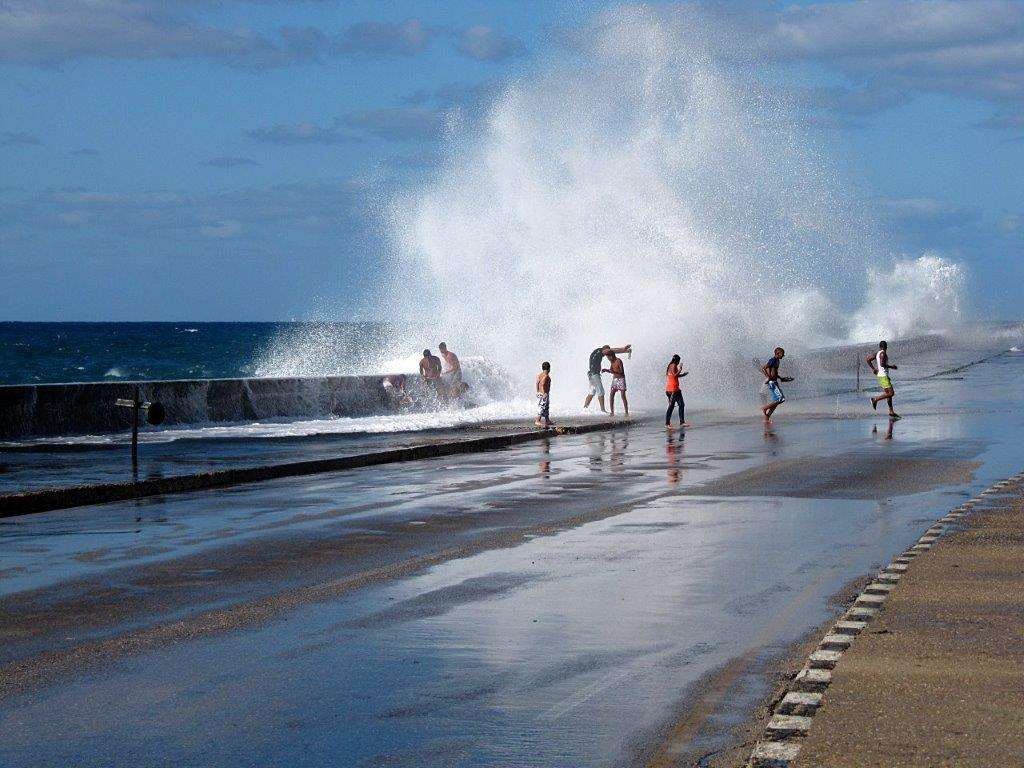 I actually have lost count of the times I actually have traveled along the Malecón, from the mouth of the Almendares River to Old Havana. Certainly one of my wonders was seeing the youngsters fidgeting with the waves. What a beautiful playground when the waves hop over the wall. A contest is created as to who catches the wave and who challenges it. A lot better is when parents who've cars go to the Malecón with their children to also "surf." What a celebration! The primary time I examine it was within the book Nieve en La Habana: Confesiones de un cubanito, by Carlos Eire. I laughed loads with the youngsters's stories and their jokes.
The Malecón is a gathering point for Havanans at any time, a big sofa where one sits right down to share. So I all the time discover something new about it. Even for novelists and poets, the Malecón is a veritable source of bubbling inspiration.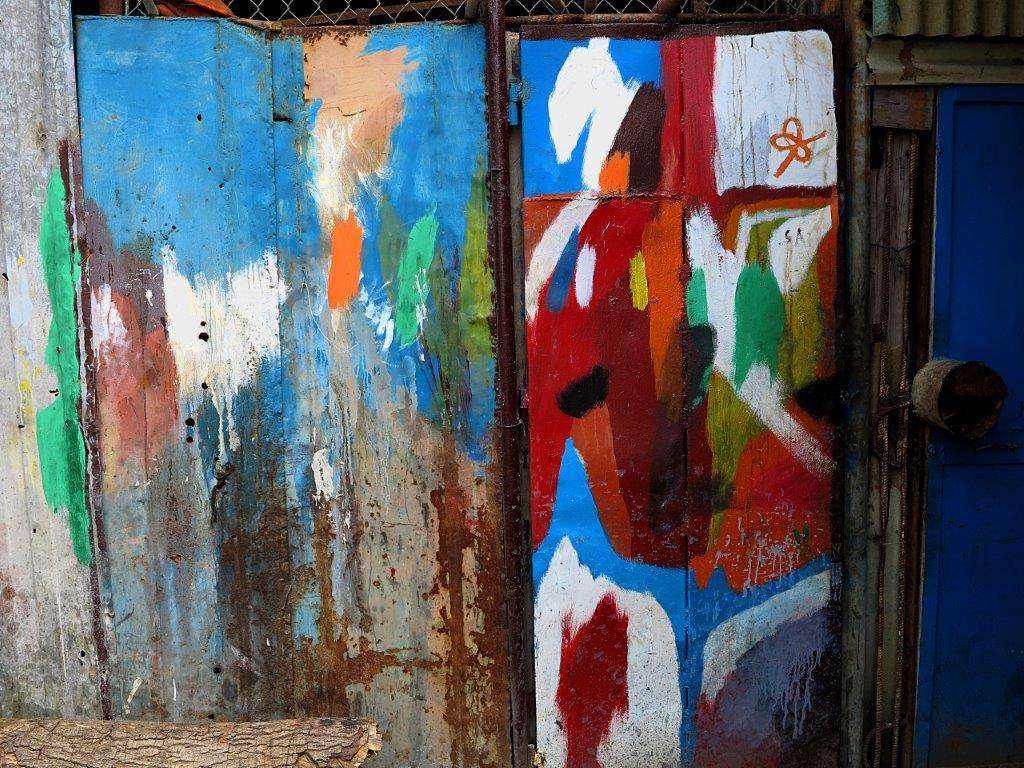 By likelihood I got here to Casablanca. The motorboat was about leave, and my Cuban companion and I were barely capable of get on it. Once ashore, we walked along the old rails. Then, with joy, I saw the small metal workshops of the fishers with their colourful plates. What a creative place, with a lot on a regular basis art created by strangers.
The type-hearted guard couldn't resist my enthusiasm and allow us to in to take photos. I visited that magical place each time I traveled to Havana.
Nevertheless, over time the place was shrunk and now it stays to be seen if, once I return, it still exists. I'm a witness to that open-air gallery, and for me it has been a present to have been capable of document it.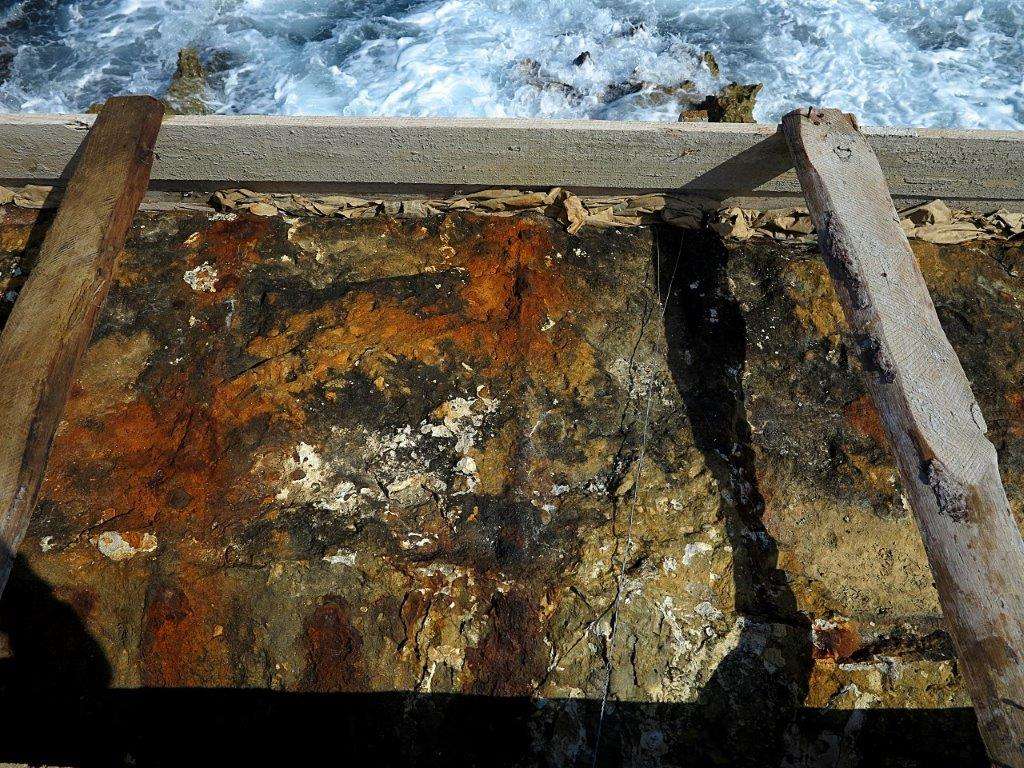 In 2018 I revisited Havana. I used to be curious if I might find traces of Hurricane Irma passing through the town. Before the arrival of the cyclone, I had followed the religious processions that spread throughout the island.
How much hope, confidence and strength the Cuban people must entrust themselves to the holy powers and pray for the island to emerge unharmed. That's why I love them.
I desired to go to the Malecón in the hunt for some traces of the devastation, and in a component of the wall I discovered the last traces. It looked like a painful unhealed wound, which I captured with my camera to recollect the event.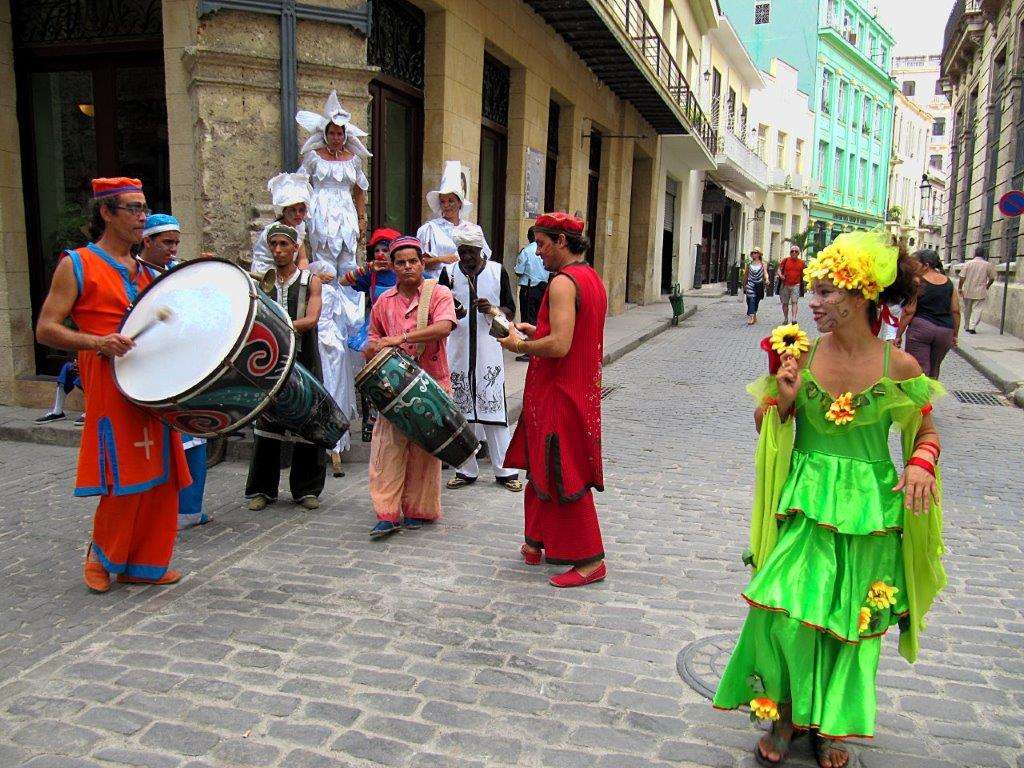 My encounter with the group is something personal. I learned Cuban rhythms, with musician Juan Piñol, in one among those conga drums. A friend of his, from that group, had lent him the instrument for me.
I had met those musicians at Piñol's wedding, where they gave a joyous spontaneous concert. They began to play with instruments, after which they beat on the chairs, the tables, with spoons, with the whole lot that produced a sound. The rhythm made the atmosphere vibrate. I like remembering those people and that special wedding.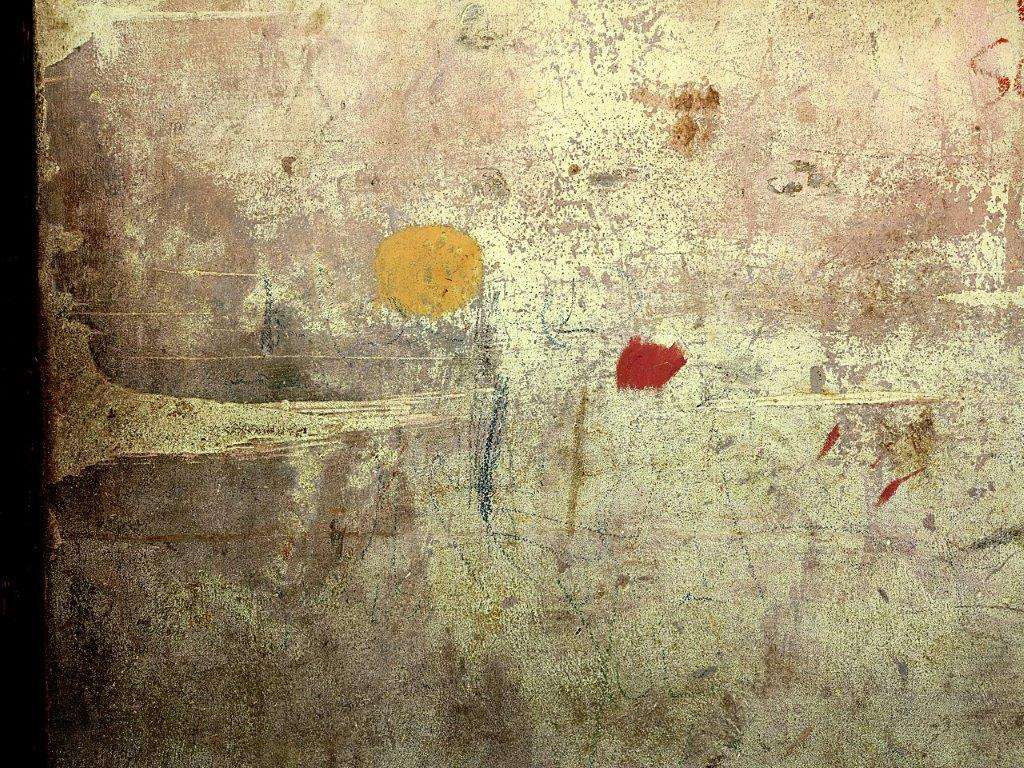 My favorite neighborhood in the town. How persistently have I walked up and down its streets and alleys letting myself be carried away by its sound and its rhythm. This orchestration opened my senses to the visual treasures that were displayed before my eyes.
Two insignificant paint splatters on one wall jogged my memory of Miró's paintings. Nature, climate and weather are the artists. For me, that is the type of gift that Havana gives me.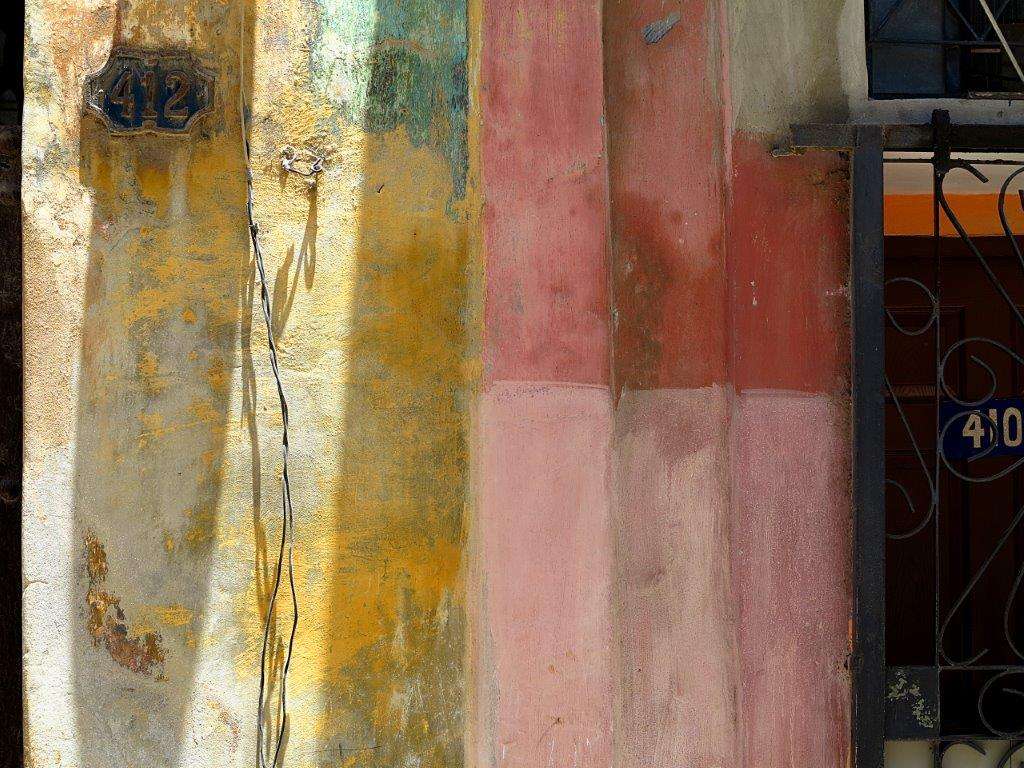 In one other of the streets, the work of Mark Rothko revealed itself to me in pink and yellow. My game is to let myself undergo the streets, that's how I make my discoveries with the camera. Also, I never write where I capture the pictures.
The following time I return to Havana I'll search for those motifs, that are like surprising friends. I need to know if they continue to be or in the event that they have disappeared. For me, that's my Havana.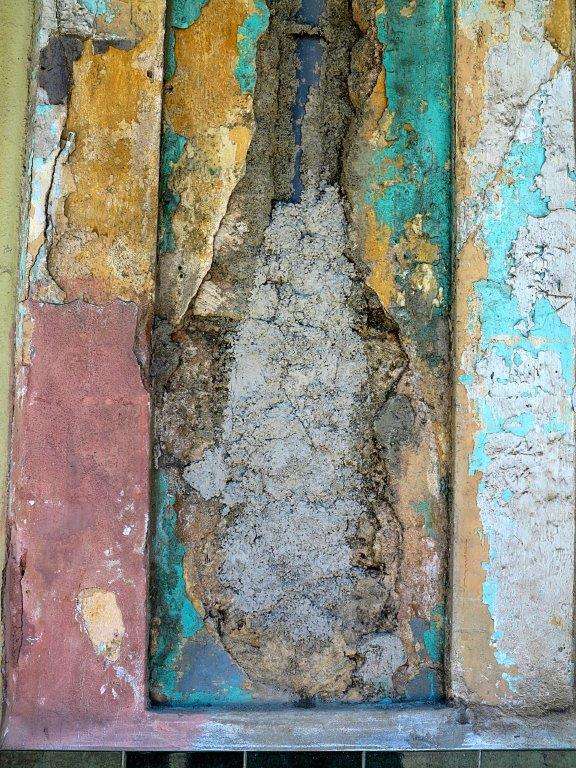 Someday I spent the entire afternoon touring the Prado and its surroundings, slowly, as if I were in a museum. I used to be hoping that the partitions would tell me their stories. I ended, amazed, in front of a fraction of wall; my eyes could hardly imagine that I used to be seeing the guts of Havana. Like a flower, the layers of paint were opening a bit of, and the history of the town began to sprout, filled with events, mourning or festive, that marked past eras.
Soon the music of the town resounded in me with its unmistakable rhythm. I returned to Claudia's house, drunk with joy, to have the ability to inform her a few new adventure about her city.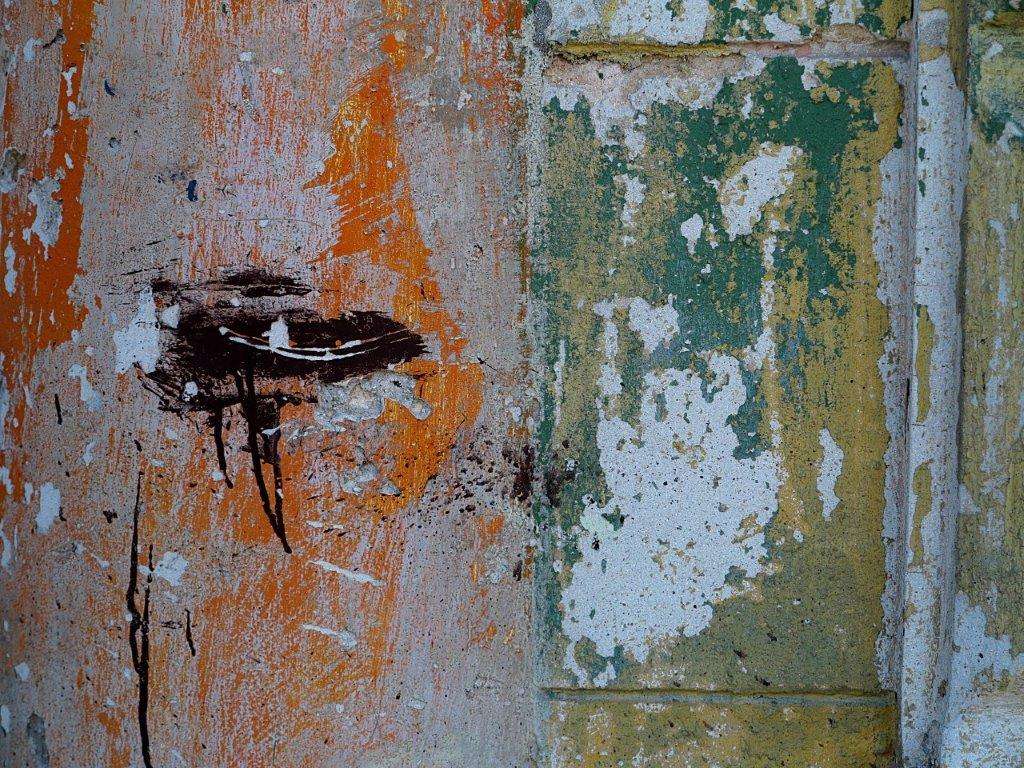 In 2012 I got here across this wall fragment. It was one among the numerous excursions through the town, wandering and not using a fixed route. Back in Germany, I saw the image again, which I actually liked. It was funny, with its energy and peculiar strokes. That's why I made a decision to locate it on my next trip, like someone searching for an old friend, but I couldn't find it.
In 2014 I resumed my walks, immersing myself within the atmosphere of the town. This time I walked along the Malecón, along the sidewalk of the buildings, with their shadow columns. Suddenly, the graffiti on the foot of one among the columns jumped out at me like a bit of elf.
What a joy to finally find it! I might have desired to hug the column and rejoice. The graffiti jogs my memory of the good French photographer Brassaï (1933-1939), well-known in Paris for his series The Language of the Wall.
________________________________________
* ARTE channel documentary: Director, Kim Hopkins, Great Britain, 2018.
Translated from the German: Mirta Peralta.

Alex Fleites
(Visited 1 times, 1 visits today)