Nine years ago, on an evening in December drinking a cup of coffee made by Maria Fernanda, we talked at length about his profession and his album Canciones, which I fell in love with and was the door to a friendship―admiration that only increases within the face of the virtue and risk of Harold López-Nussa in each new installment of his profession.
His most up-to-date album Te lo dije took me back to Canciones, to that very Cuban way that Harold has of telling us about music from simplicity—not simpleness—, the humility of breaking molds and the clarity of understanding that music doesn't know of lots.
"With Te lo dije, I attempt to make fun of myself and play with that belief that Cubans have that we all know every thing and that we're primary in every thing. It's a game with our Cubanness and that innocent arrogance that I like a lot," he tells me in a conversation through social networks, since nothing and nobody can escape COVID-19 and its impacts. And, in fact, music and its industry aren't any exception.
An album that was released at least expected moment, in a context marked by a pandemic that has modified everyone's life and has accelerated the digital way by which we eat content. But, I need to consider, that it's also a time when we want, greater than anything, those little reasons to smile and feel that there are still things that make sense.
"The album must have been released much earlier. Due to the pandemic it was impossible. But we thought we couldn't keep waiting to do it. It has been a very different challenge from the best way I normally work. We have now needed to adapt. I actually have felt quite a lot of support from the label, from the various agencies, from all of the individuals who have accompanied me lately. Not few. I'm lucky to have a team of friends, who I trust and who consider in what I do. That makes every thing easier."
Te lo dije is a comfortable album, and although I could try to search out more elaborate adjectives that some musicologist or critic would adore, I don't need them, since it got here with its own credentials loaded with mozambique or reggaeton, masterfully dressed under the halo of jazz and that blessed range of possibilities allow to those that create.
"I wanted it to be an album with a sound perhaps a bit more pop, different from the previous one. Here the sound is maybe more present, with less atmosphere, the music too. And, in fact, there may be all the time room for improvisation, which is the magic of jazz," says Harold who, as in lots of other battles, was accompanied by his brother Ruy Adrián López-Nussa (drums), Julio César González (bass) and Maykel González (trumpet).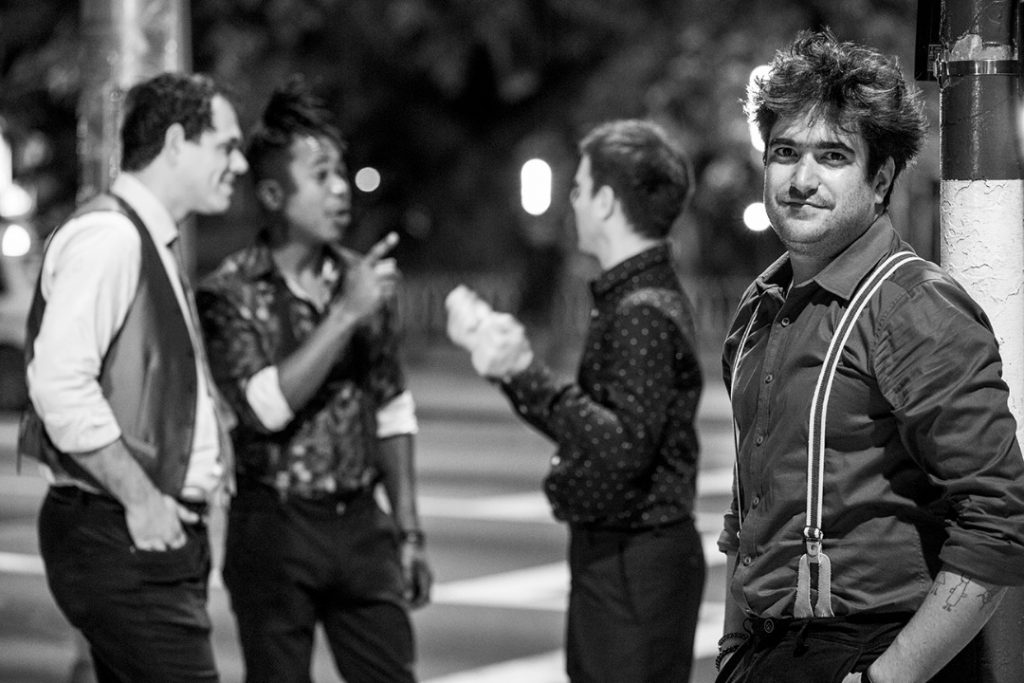 As to top it off, that trio of musicians was not enough for him as the muse of his album. He also had to provide us 4 special collaborations, due to how diverse and daring of Harold's pieces which I actually have listened to during so a few years.
Jazz with reggaeton? Yes, sir. Musicality? Guaranteed. Tributes? You possibly can count on that.
"I gave myself many treats with this album. Kelvis Ochoa and his Cubanness, Cimafunk and his impressive projection. Randy Malcom and my crazy idea of ​​fusing reggaeton with jazz to take risks and get out of the comfort zone. French accordionist Vincent Peirani, in a deluxe version of Michel Legrand's 'Windmills of Your Mind.'" 
Those that have followed the profession of Harold López-Nussa have felt in each album a new universe, like a biography told from the piano keys or a story of many through music.
This time, with Te lo dije, the Cuban pianist and his quartet desired to bring jazz closer to the people, with a sound perhaps more pop or removed from the standards of Latin or Cuban jazz to which we're used.
"Each album reflects what you might be experiencing at that moment, the influences you might have in your personal and skilled life. It was a way of getting closer to my daughters―who sing on the album―and my family since the lifetime of musicians who tour so much demands being separated from family members. And it has touched me so much. But additionally with Te lo dije, as with Canciones, I desired to have a bit fun with the music and check out to make it for all types of audiences, not just for jazz consumers, but with a broader listening palette." 
When reviewing the album from top to bottom like someone who reads something excellent and may't put it down, beyond the range and the chance of the sound, you discover connections to common stories, to moments of lives, of successes, of needs, but above all, of joy and hopes.
"Each song has its own story. 'Habana sin sábanas' is a portrait of what I understand is Havana, the one which I live, the one which I walk, the one which we Habaneros live, Havana within the open; 'Sobre el atelier' is a song dedicated to my grandfather Leonel, which I composed over what was his atelier; 'Un día de noviembre,' a chunk by Leo Brouwer, which I like very much and which I did in a habanera son; and so forth with every bit. The songs which might be lucky enough to have a video clip are accompanied by that visual image that conditions your feeling; but people who don't provide you with the liberty to assume what you would like and every one can create their very own story in keeping with what the music inspires, which ultimately I believe is probably the most beautiful thing."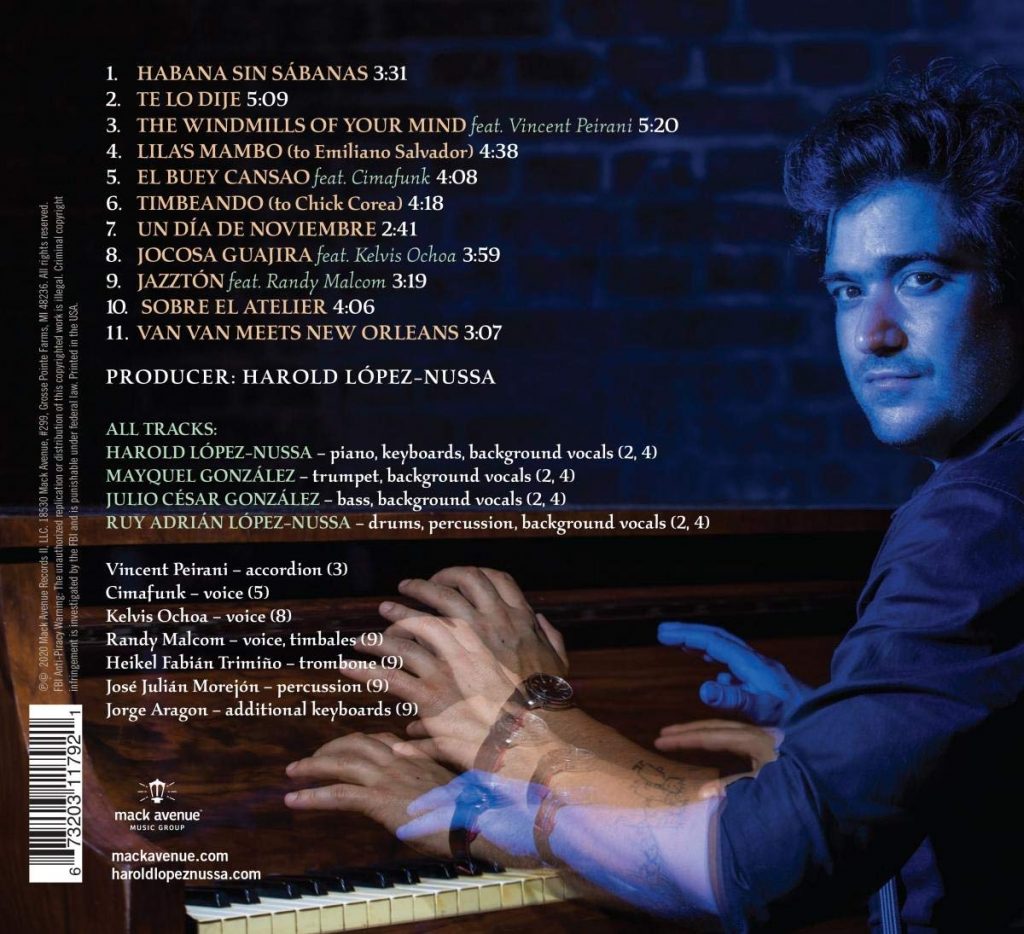 From reggaeton to 'El Buey Cansao'
Harold already surprised us a couple of months ago together with his "Jazzton" along with the singer of the duo Gente de Zona Randy Malcom, with whom he has had an extended relationship because the days once they were music students.
Now, to top it off, he's giving a tribute to maestro Juan Formell and that unforgettable song like "El Buey Cansao," by Los Van Van, this time joining forces with Cimafunk in a video clip directed by the Nocturnal team.
"Los Van Van is one in every of my favorite bands. I've grown up listening to their music since I used to be little. It marks me and has marked many Cubans. And that's the rationale for the tribute on this album with two songs," he adds. "I desired to do a version of 'El Buey Cansao' for a very long time and now I actually have the luxurious of doing it with CImafunk, in a really nice collaboration. I recorded the song pondering that he would do it, but we had not even discussed it. Last 12 months we were each very complicated and the collaboration was at a distance. And when he sent me his part, I used to be impressed because he had given the arrangement the touch it lacked and it was way more than I imagined."
Te lo dije is an album that comes at an important moment whether you want jazz or not, because that border doesn't exist in these 11 songs curated by Harold López-Nussa, his versatile trio of musicians and the luxurious guests he had. It's an album to smile, to take heed to alone or in company, to bop, to recollect or to look to the long run, to sit down down and reflect even at what moment of your life you might be.
When an album achieves that, it's already successful. And although he said no, for me it's a cycle. Canciones and Te lo dije close a circle of maturity of an artist who, to our pride and joy, doesn't stop creating.
Ernesto González,
ernesto gonzalez
(Visited 1 times, 1 visits today)