NASSAU, BAHAMAS — Three Bahamians will receive Icon Awards during the 2022 International Culture Day this Saturday, June 25.
In the area of culture, Angelique McKay will be honored for her tireless work in promoting Bahamian culture, especially Junkanoo. In sports, international athlete and javelin specialist Keyshawn Strachan will be honored.
Rev. C.B. Moss will be honored for his long-standing service in community activism.
The event is expected to draw people from all walks of life in a celebration of culture including live performances, traditional music, circus acts, children's activities, a variety of food including vegan options, a fashion show, natural hair show, and a special awards ceremony for the International Culture Day Icon Award recipients.
Angelique McKay has recently crowned Queen Mother Asafokyereba of Pokesu and the Ahanta people of western Ghana. She is a proud "Shehawk" for Genesis Junkanoo Group, and she is the founder and CEO of the Junkanoo Commandos.
A descendant of Cat Island, Angelique successfully published "Come do the Junkanoo", a children's activity book designed to enhance cognitive skills. She also conducts residency programs on the creative art of junkanoo locally and internationally. Angelique holds a Master's Degree in Cultural Project Development from the University of Turin, Italy.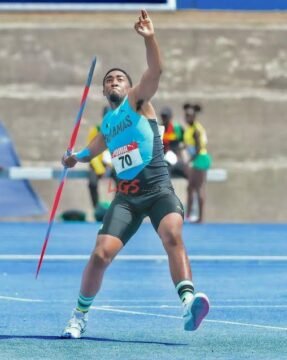 Eighteen-year-old Keyshawn Strachan is the national record holder in the javelin for under 17 and under 20 with a personal best of 79.89 meters. He is also the Carifta record holder in both of these categories.
Originally from Lowe Sound, North Andros, Strachan is the last of five siblings.
His parents are Dukisha Moss and Calsey Strachan. Keyshawn has just completed his studies at St. John's College and has his sights set on Auburn University and is on a mission to become a pilot. Powered by the scripture Philippians 4:13, Keyshawn says that "manners and respect will take you around the world".
Rev. C. B. Moss is an Icon in the Bain & Grants Town communities and he has done much to serve his people through the Bain & Grants Town Advancement Association, including providing food, clothing and educational material to those in need.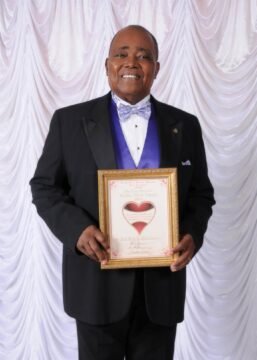 He and his wife, Franciska Moss, have been patriarch and matriarch of Mt. Olive Baptist Church for decades and through this church, their outreach to help the community extends even further.
Moss has advocated for many causes, including bringing an end to child abuse, environmental protection, and educational causes.
He has successfully held National Heroes Day celebrations in the inner city for many years, using the opportunity to hail unsung heroes. It is therefore fitting that this time around, he will be the one receiving the honor. 
The Holy Qubtic Church of the Black Messiah, Meadow Street, and www.journeyhomegroup.com will present International Culture Day on Saturday, June 25 from 10am to 6pm at the Heritage Site, Arawak Cay, West Bay Street.
General Admission is $5, while tickets for children 12 and under and seniors with ID are $2.
Rev. Dr. A.J. Varmah, head Pastor and Scribe of the Holy Qubtic Church International described the day as a way of bringing people of the Diaspora to a place where they can see "black excellence on display".
"The things we all strive for, want, and desire for our future and our children are the same… we must remind each other that we are one – ubuntu – I am because we are," said Varmah.
Live performances include Bodine Victoria, Landlord, the Jazz Cats, Emanji Circus, and Paul and Tanya Hanna. Colours Junkanoo Group will also bring the event to life with a rush-out.
In addition to a natural hair and fashion show, there will be a vegan cooking demonstration by Sia Wright, winner of the National Young Chef Competition, and by Chef Amunet of Qubtic Kitchen.
(Visited 16 times, 1 visits today)